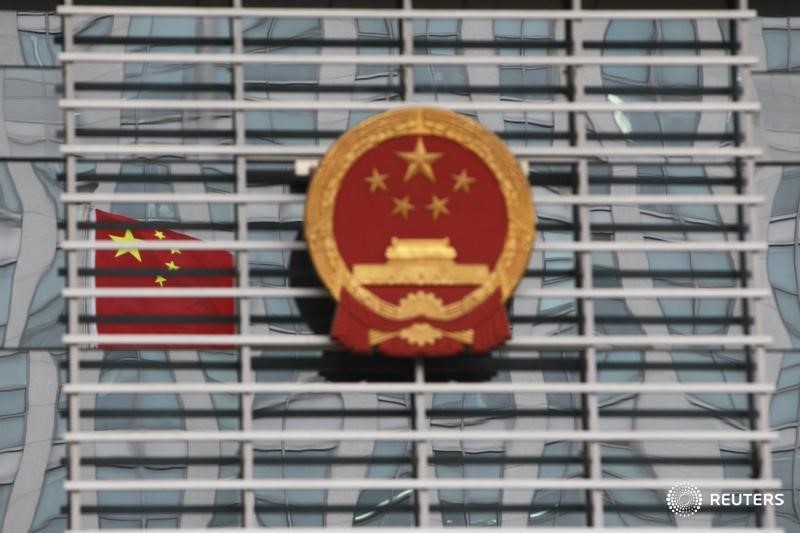 © Reuters. China shadow banking activity as percentage of GDP falls in H1: Moody's
HONG KONG (Reuters) – China's broad shadow banking activity stopped growing in the first half of 2017 and declined relative to gross domestic product for the first time in five years, Moody's Investors Service said on Monday.
China's shadow banking assets were equivalent to 82.6 percent of gross domestic product in January-June, declining from a peak of 86.5 percent in 2016, according to the Moody's report.
Moody's said it was the first time since 2012 that China's nominal GDP grew faster than its shadow banking assets.
A fall in issuance of higher risk instruments such as wealth management products and non-bank financial institutions' asset management plans contributed to the shadow banking slowdown, according to Moody's, indicating China's recent regulatory measures are showing effect.
However, Moody's noted that core shadow banking activity such as entrusted loans, trust loans and undiscounted bankers' acceptances has continued to grow.
China has vowed to crack down on illicit banking activities, tightening control of trust companies, insurers and increasing checks on banks' off-balance sheet wealth management products – a key component of shadow banking credit, and risk lending, among other things.
It also plans to introduce 20 sets of new regulations to increase supervision on shadow banking, a senior banking regulator official said in August.
sponsoredArticle = 'div-gpt-ad-1466339494851-0';